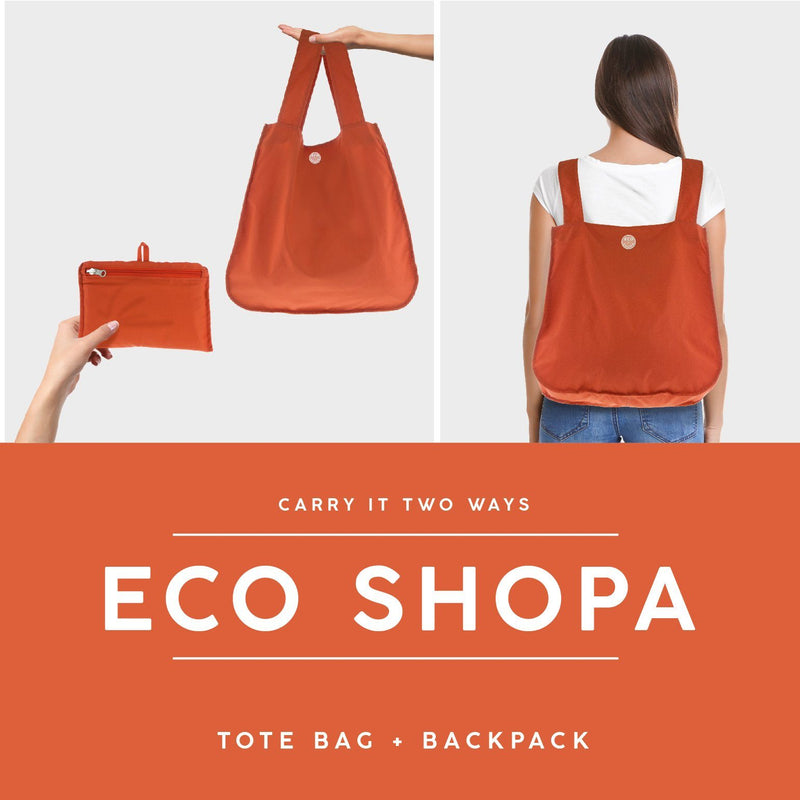 Introducing our ECO SHOPA! This 2-in-1 bag easily transforms from a tote to a backpack with a simple tug on its straps.
Made from lightweight, durable ripstop nylon, reinforced seams and a deep gusset, the ECO SHOPA is perfect for your trips to the supermarket, uni, or just out and about town.
Inside the bag, there is an attached pocket for your wallet, keys and other small accessories. The bag can also be easily folded into its pocket when not in use, making it compact enough to fit into your everyday handbag.
With the ban on plastic bags – there is an immense need for re-useable bags. We believe the ECO SHOPA is an eco-friendly solution  to our active, multi-tasking lifestyle. With the ECO SHOPA we aim to be conscious towards the environment while providing a product that is both durable, versatile and can be used over and over again!
So lets RESUSE, REDUCE & RECYCLE !