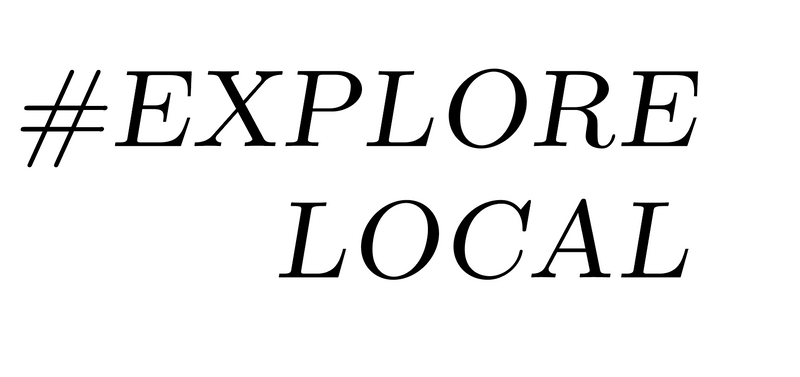 After weeks in lockdown, restrictions mean we're looking at a strange new normal. We've rounded up all our favourite local exploration adventures in Melbourne for you, if you feel like exchanging in those slippers for sneakers this one's for you. (Unless you're currently in the new postcode lockdown; I'm afraid you'll have to hold off on this one!) 
As "stay home" advice becomes "stay safe", here at Gabee we're dusting off our tartan blankets and heading to the park (yes, even in winter). Whether you're eager for some solo time outdoors, or ready to round up your nearest and dearest for a catch-up (with it back to 20 people max, mind you), these are our top picks for parks and gardens with space to unwind. 
So, grab your Gabee bag, pack the essentials and get on the move and enjoy some fresh air! 
Royal Botanic Gardens, Melbourne
This 94-acre living museum of native and international plants is punctuated by wide passages of lawn with plenty of space to lounge. Pick your preferred botanical backdrop – there are natives, cacti, ferns, water lilies – for lunch. Or there are shadowed and sunlit seats by the lakes.
St Kilda Botanical Gardens, St Kilda
A peaceful retreat from the bustle of St Kilda, this prim south side staple is now the first public garden in Melbourne to keep bees. Weekends can be a highly patronised affair, so visit midweek for more space between banquets. Travel here via Meat smith's Barkly Street outpost for all manner of cold-cuts and accoutrements. Sun-drenched, shaded or dappled picnic posts await.
Landcox Park, Brighton East
This handsome 10-acre park has plenty of spots to unfurl a blanket. Soak up some sunshine on the lawn on a warm day or recline in the dappled shade of the mature canopies. There are barbecue facilities, plenty of waterbirds on the lake and the occasional turtle. It's about a 10-minute stroll from either North Brighton train station or the 64 tram.
Maranoa Gardens, Balwyn
This art-deco-era garden in the east resisted European flora at the time of landscaping and now has an impressive 5000 native trees and shrubs. There are picnic pockets spread across the five-acre gardens, with flowers blooming throughout the year. As a bonus, Maranoa Gardens shoulders Beckett Park, which has an impressive playground and stone observation tower.
Edinburgh Gardens, Fitzroy North
The communal backyard of the inner north is one of the city's most popular green spaces. Even at a sprawling 60 acres, its proximity to grocers, bottle shops and Super Tasty Rooster makes it perfect for spontaneous picnicking. Loafer Bread, Wild Things, Moroccan Soup Bar Two Go, Just Falafs, and Blackhearts and Sparrows are all nearby; the hardest part is weaving through neighbours, skateboarders and frisbee players, and resisting the urge to pat strangers' dogs.
Herring Island, between Richmond and South Yarra
If you're seeking seclusion, this difficult-to-access island in the middle of the Yarra River has plenty of privacy. From January to April, you can take the Parks Victoria punt boat from Como Landing on weekends and public holidays. But you'll need to hire a kayak or use your own boat at other times. Part nature reserve, part environmental sculpture park, the largely unknown island has walking trails, revegetated native bushland, and art. There's a handful of shelters with free barbecues and running water. You'll need to take all rubbish home with you.