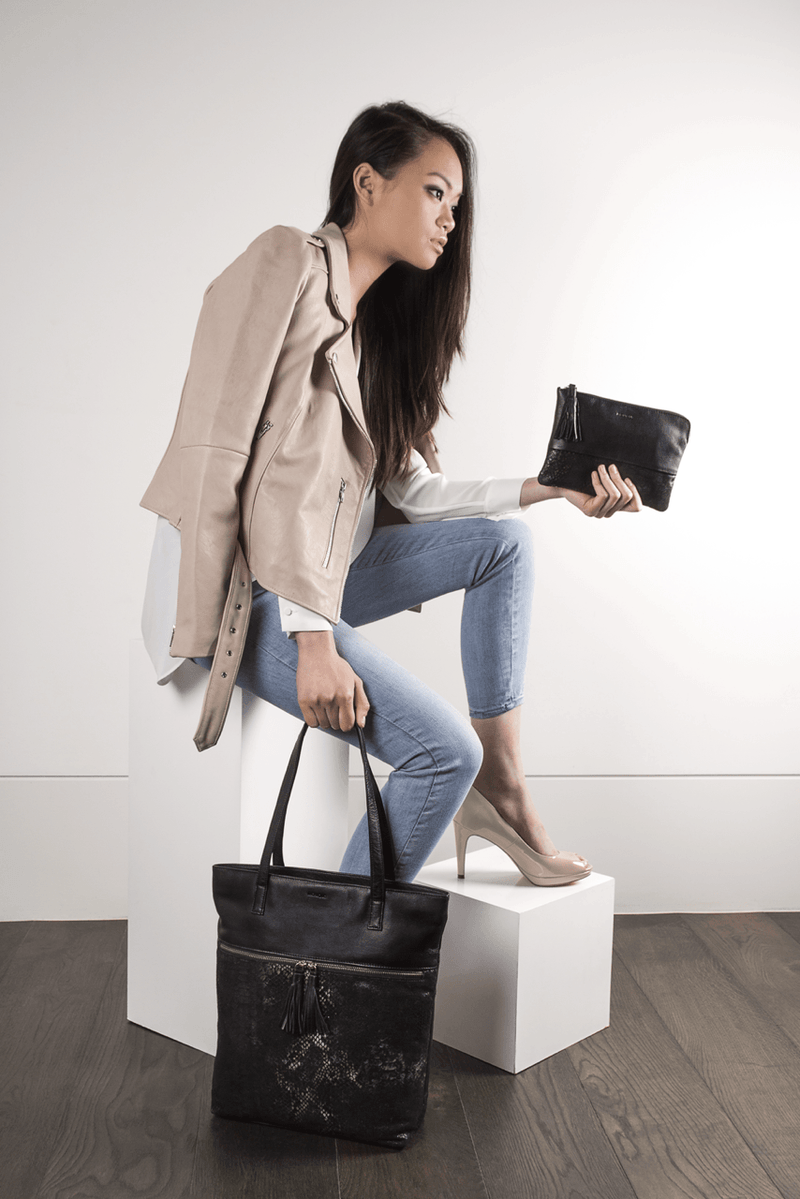 Your new handbags are tax deductable! Shop guilt free
Good news…Yes, you read correctly - You can now claim a tax deduction on your next handbag purchase! It seems there has never been a better time to purchase that fabulous must-have handbag and hold onto that receipt!
 
According to news.com.au, accountants have clarified tax rules for women after reports surfaced that the Australian Tax Office (ATO) has made it easier for men to claim deductions on briefcases than handbags, "I find it hard to see how the two situations are different for a man and woman. The only difference I see is that one bag is called a 'handbag' and the other a 'satchel/briefcase'," said Whitehead Dingley & Betar chartered accountant and partner Kate Hills, who claims a tax deduction for her work handbag.
 
Obviously, it is the use of the accessory rather than its description that would be relevant. For instance, if a briefcase is used for office purposes like carrying documents, laptops and tablet the owner can indeed claim a deduction for its cost. Similarly for a handbag, in order to claim deductions it would be required to be used for professional purposes - And not just carting your lipstick.
 
The cost and size of a handbag, as well as a person's profession, are likely to be issues that the ATO looks at when reviewing a claim. Handbags that are large, such as tote bags, satchels and messenger bags would be considered suitable for carrying work items as opposed to a small clutch. Although in this day and age you can do a hell of a lot from an iPhone, in fact I am currently editing this blog and have uploaded the feature image from my iPhone 6 Plus - So in my view there is argument for absolutely ANY BAG to be tax deductible in this day and age! As I'm sure many of you would concur with me, your phone is now an essential work device. Therefore in my view that YSL clutch, Gabee purse or Monique pouch would indeed suffice as your work bag essential. 
Grab that must-have handbag, clutch or satchel guilt free and make sure your accountant deducts it from your next tax return.  
To find out more about claiming a tax deduction, we suggest you contact your accountant or refer to the ATO website. 
You can check out our wide range of beautiful designs and high quality tax deductable leather handbags at www.gabee.com.au. From large leather tote bags to fit your devices, leather satchels, briefcases and messenger bags - the perfect carry all for men and women's professional requirements. Our designs consider all your professional and travel needs with padded compartments for ipads and laptops as well as pockets for documents, pens, chargers and personal essentials.